Thank you for visiting my website to see what I can do for you! Hello, my name is Kenneth Merrick and I am a Real Estate Investor located in Plaquemine, Louisiana. I work very hard to find the best solutions to helping homeowners sell their property as an asset for the most money. Once I buy a property I can then help buyers find the home of their dreams.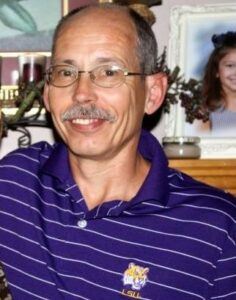 There are several paths to take to reach the final destination, and I am experienced in knowing which path may be best for you. I have studied real estate for some time from two of the best mentors in the business, Than Merrill of Fortune Builders, and Ron Legrand, which has given me the knowledge to know what to do and how to do it.
I learned from Than Merrill how to find the ARV (after repair value) of a property. Since money is made at the buy, it is crucial to know a property's value before you commit thousands of dollars for a property. Knowing what to look for and how to update is key to rehabbing a property for the maximum value.
I think the skills I acquired in high school and my early adulthood has helped me develop my craftsmanship in construction as well as design experience. My hobbies were woodworking and using power tools. I learned how to build cabinets along with hanging sheetrock and laying tile.
I have a high mechanical aptitude in engineering, so redeveloping houses came easy for me. Kind of a passion of mine.
I have been a craftsman for all my adult life. From getting sidetracked in college and eventually dropping out of school, I became a printer and operated offset printing presses, sheetfed and web presses. It wasn't until the Pandemic hit that changed not only my life but everyone else's life as well.
I attended Than Merrills real estate seminar in Baton Rouge one weekend. It was one of the best experiences I have had for many years. I learned so much in those three days.
Being a printer used to be a very good occupation back in the day. With new technology and the development of digital printing my occupation as an offset printer was now on a timeline. That is, my days were numbered. I was so intrigued with everything I learned about real estate investing that I took the plunge, head first, to follow the dream I had back when I was still young and had hair.
Real estate, from what I was learning in the seminar, was the opposite of what I had learned back in school and the path I had been walking my entire adult life. I had been following Dave Ramsey's philosophy, and new credit card debt was a no-no. To become debt-free, one must work his or her life committed to avoiding credit card debt and live below their means until their debt was abolished.
In the real estate seminar, they were teaching me something totally new to me about debt. These instructors were showing how debt can be good and that debt can create cash flow. This was opposite to what I had been taught throughout my schooling. Get an education, get a good job, support your family and retire to the good life. Like that old George Throughogood song, "Get A Haircut and Get A Good Job". I learned that I had been living a life of mediocracy, and I was angry!
In my first post, What Is The Best Way To Create Wealth? I explained how angry I became when I learned there was a better way to become financially responsible. I had wasted forty-plus years of my life living a life that wasn't going to allow me to be wealthy but instead allows me to trade my time for money to help my employer get wealthy.
There is a difference between good debt and bad debt. Dave Ramsey teaches how to cure bad debt, but never addresses how to use debt as an investment. In the real estate seminar, that is all they taught, the difference between the two debts. Well, needless to say, I was hooked.
I have spent my last thirty years as an online entrepreneur building websites to help people find solutions to their problems. I have written many articles addressing how to become debt-free by creating multiple streams of income. Real estate is just another path to becoming debt-free and building wealth.
I started this website to help individuals young and old find solutions that fit their needs. Whether it involves a loss of employment, relocating, upgrading, or finding a better property, selling a property can be a daunting task. I have a deep conviction in helping individuals find the best solutions for their particular needs.
How To Sell A House Fast is another post that you will find informative in solutions that I can provide.
I ask you to allow me to find a solution that works best for you and me to create a win-win scenario. That's what it's all about, creating a win-win relationship so everyone wins!
Sincerely,
 Kenneth Merrick