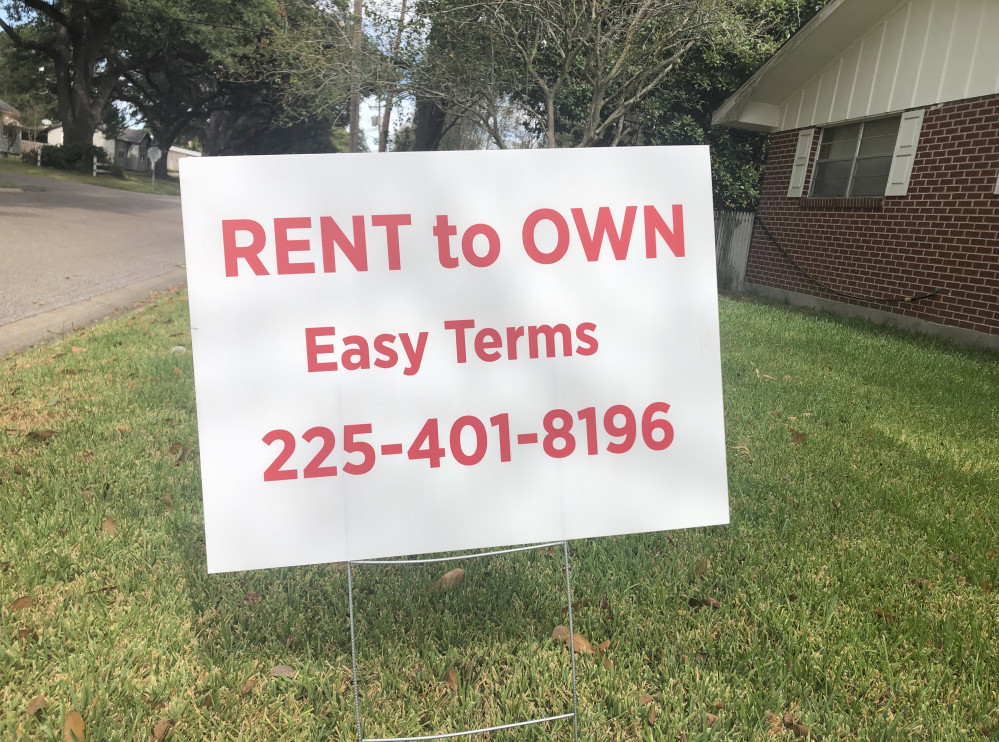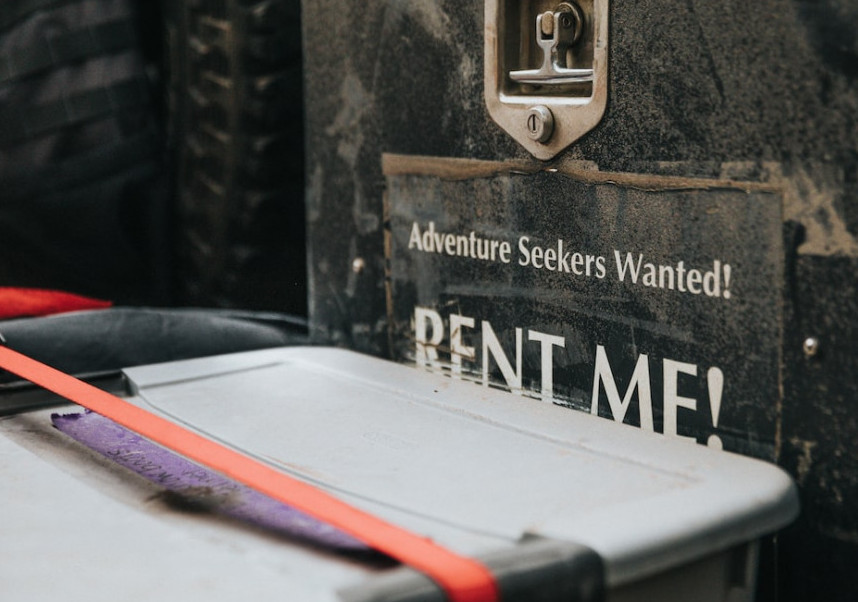 Rent To Own. What better way is there to buy a property without going to the bank? These institutions continue to raise qualifications standards that are unattainable for roughly 70% of home buyers. In the past several years a new trend has started gaining popularity. This alternative path to home ownership has allowed many people who normally could not qualify for a bank loan succeed in buying a home.
Rent To Own has been a staple in several niches, such as "Rooms To Go", some Furniture and Appliances stores, even Automobiles. It is a unique selling proposition in that it allows people who don't have the cash to purchase what they desire. All a person needs is the ability to prove they have an income to afford to make payments.
With owning your own home being the forefront of the American Dream, it stands to reason Rent To Own has become the another path to home ownership. And why not? A home for most Americans is the most expensive item that they will ever purchase. With a small down payment and proof of income are the only qualifications necessary to Rent To Own.
I will be discussing the process of buying a home in America, how most homes, or properties, are purchased. I want to show you why an alternative path to home ownership can be your ticket to owning a home. Here at Westside Properties Group we specialize in helping people become homeowners with our Rent To Own program. I'll be discussing:
How are most properties bought today?
So what is the Rent To Own Program?
What are the advantages and disadvantages to the Rent To Own Program?
These questions along with others I hope to answer for you and hopefully help you have a piece of the American Dream, and owning your own home!
How are most properties bought today?
Most real estate properties are bought at retail prices by people who purchase the properties through a Realtor. These people go through their bank to get "qualified" for a bank loan to purchase a property. The bank makes sure the buyer 's credit is good enough for a bank loan. They check their income, employment history, time of employment, and several other parameters. The higher the credit rating, the more expensive a property they can qualify for.
Most of the time, however, these parameters are only attainable by the top 20% of people wanting to purchase a home.
The next step in purchasing a home the home buyer needs to find a Realtor to find a property to buy. A Realtor is licensed to sell real estate properties to the public. A buyer will contact a Realtor to get access to properties for sale. The Realtor will find out what the buyer qualifies for and then shows only the properties the buyer can afford.
The Realtor controls the MLS system (Multiple Listing Service), which most houses are listed through. All Realtor s have access to the MLS which allows any Realtor to sell any house listed in this system. The house is now available for any Realtor to offer to a buyer. The typical commission that a Realtor will charge a homeowner ranges from 4% to 6% of the total selling price of the property.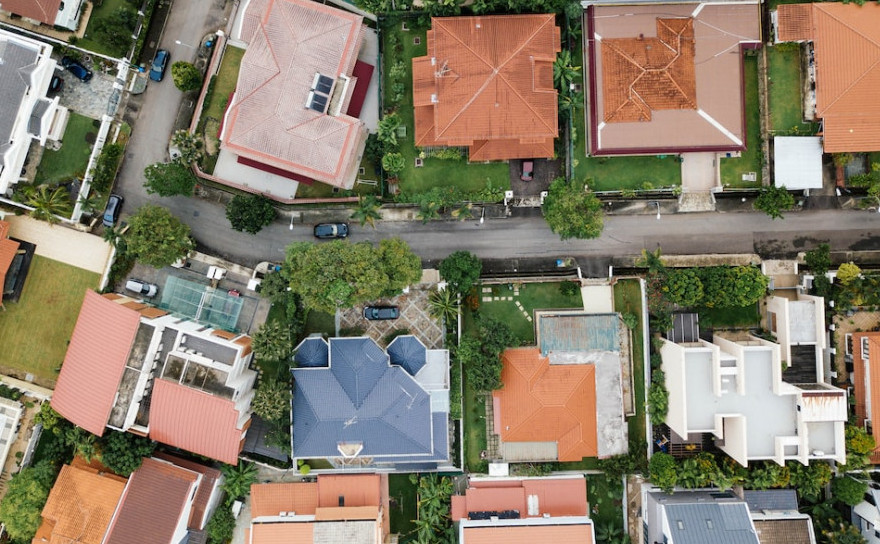 These commissions that a Realtor charges is paid by the homeowner along with most, if not all, the closing costs. Closing cost will vary, but usually is about 3% of the selling price. For an example of these costs, I'll illustrate a property that is selling for $200,000. The average commission is 6%, so in this example the Realtor charges the seller $12,000. Closing costs will be around $6000. These are the fees that can be negotiated between the seller and the buyer so that a price can be agreed upon.
Interest rates on bank loans kill a lot of purchasing power for a buyer because this affects the amount of the monthly mortgage payment a homeowner pays to the bank. The higher the interest rate, the higher the monthly mortgage payment. Just a one or two point rises in interest rates will raise the monthly mortgage payment by several hundred dollars!
Today, there are a lot of people that can easily afford to make a mortgage payment but yet can't qualify for a bank loan. Why? There are several key reasons these people can't qualify for a bank loan. A low credit score is one of the biggest reason a bank will refuse to qualify a person.
A credit score is a prediction of how likely you are to pay a loan back on time based on information from your credit reports.
These predictions are all based on your track record of paying your obligations on time. A good example of this is when a person wishes to buy a new cell phone. The cell phone service provider, like AT&T, Verizon, T-Moble, etc, allow you to purchase a new cell phone if you sign a contract for their services. This contract is a legal document that obligates you to make monthly payments on the purchase of the phone as well as their telephone service.
By purchasing this cell phone on credit you are building a credit score. As long as you never miss a payment and pay your monthly payment on time, in about six months minimum time you will have established a good credit score.
Another factor in figuring your credit eligibility is the time of employment. People who have relocated to a new city or state can't qualify for a bank loan because they can only show months of employment instead of years. Students freshly graduated from a University with a degree and get hired by a company with a good salary still won't qualify for a bank loan because they haven't worked long enough. People who are self-employed operating their own business also won't qualify if they can't show several years proof of their income.
The number of credit cards someone has and/or the amounts owed on them also affects your credit score. It all boils down to liabilities and assets. If a person has lots of liabilities, that is, obligations that haven't been completely paid for in full, their credit worthiness is diminished greatly. Unless this person has enough money in the bank to pay the debts in full, most banks shy away from loaning more money out.
A prolonged illness or a death in the family can easily disrupt a persons' ability to continue to pay all their obligations on time. A car accident that puts someone in the hospital can add thousands of dollars to their liabilities in a very short period of time.
These factors greatly influence the percentage of people who can qualify for a bank loan to purchase a home. Only about 20% of the buyers actually qualify for a bank loan to buy a property. So out of all the people desiring to buy a home, about 70% can't qualify for a bank loan. This is why the alternative Rent To Own program is achieving so much success. It allows the 70% of buyers that can't qualify for a bank loan to move into a property and eventually become homeowners!
So what is the Rent To Own Program?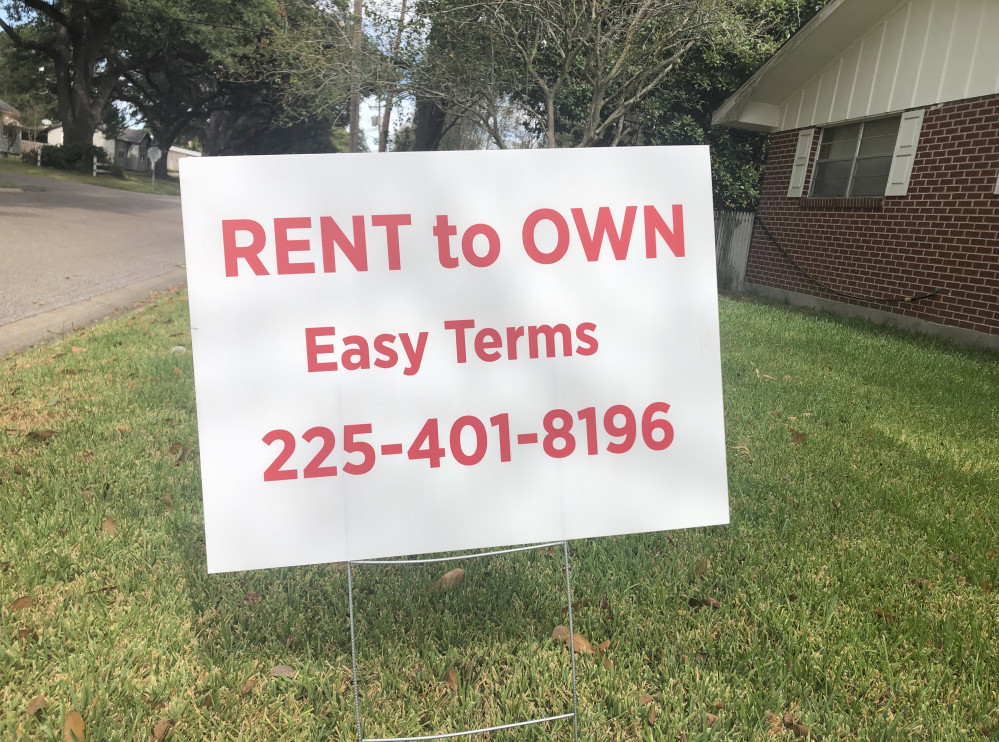 The Rent To Own program is simply an alternative path to home ownership. The prospective home buyer doesn't go to the bank to get approved for a new mortgage loan. If these people have money to put down on a property and can show proof of income, all other qualifications are waived. This means the 70% of people that can't qualify for a bank loan DO qualify for the Rent To Own program.
This opens the door to thousands of people with low credit scores in owning a home. The Covid-19 shutdown of the nation about two years ago a new trend of employment has blossomed which is the gig – economy. Rent To Own opportunities are great for these individuals because past performances or number of days on the job are irrelevant.
If you are a person who really wants to own your own home for your family, all you have to have are… be able to make a down payment – and prove you can make monthly rent payments. That's it! That is all that is required.
This is really great for people who never had a bank account. Since these people pay in cash, there is no paper trail to trace to see what obligations they have and how they manage to pay for them. Immigrants to a new country may not be able to show proof of employment because their previous job was in another country. Young people don't have any history of employment because they are new to the work force, so any bank credit is impossible to qualify for.
Real estate will probably be the largest purchase anyone will ever make. Even though people may be able to afford a monthly payment, without having, "skin in the game", home ownership is not possible. What this means is they must be able to make a down payment on the property. The greater the down payment, the more expensive a property they will be able to get.
Here at Westside Properties Group we offer a Rent To Own program. Depending on the house they wish to buy, a non-refundable down payment of $4000 to $40,000 is required. The more expensive a property is, the higher the down payment will be. For example, a $400,000 dollar property would require a 10% down payment. Terms would be to rent for a three to five-year terms, then get a new mortgage. The down payment will be credited toward the purchase price. Likewise, a property that sells for $100,000, would require a much lower down payment, from $4000 to $10,000, depending on the house.
The other half of this Rent To Own program is Westside Properties Group furnishes a credit repair service for free. This means while you are making rent payments you are actually building your credit score. When the rent term is completed your credit score will be high enough to qualify for a new mortgage. Then once you get a new mortgage – BAM! – you now own your home.
What are the Advantages and Disadvantages of the Rent To Own Program?
Obviously the best advantage of this program is that 70% of people wanting to own their own home can. This opens the door to thousands of people regardless of their past credit scores, or credit history, where they're from, their age, no matter the circumstances.
Life is a process of learning and growing. People make mistakes. This is how we learn. The Rent To Own Program doesn't care about a person's past mistakes. All this program cares about are the down payment and monthly obligations getting paid. This allows anyone that earns an income to become a homeowner. This is a significant advantage over a bank's qualification process.
All a person has to prove is have a down payment. This shows the intent that the buyer intends to make monthly payments and make any repairs to the property when necessary. Most people won't invest a large amount of money on a property they won't take care of. It is not beneficial for them.
The only disadvantage to this program is if a person fails to make their monthly payments on time they will lose their right to live on the property. The down payment is non-refundable, so if the buyer decides to move and vacate the property, they lose the down payment. It happens. Sometimes life changes are unexpected or unavoidable.
Applying for the Rent To Own Program is as easy as completing a short application, and having some money to invest as your down payment. If owning your own home is something you really desire, let our Rent To Own Program be the program that propels you and your family into home ownership!
Application for Rent To Own Program